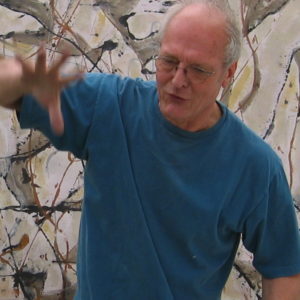 BIO
Vaughn Neville was born in Hamilton, Ontario, in 1948, and has lived on Hornby Island, British Columbia since 1970. Vaughn's interest in painting began early on as an art student and later flourished under the mentorship of iconic Canadian abstract painter Jack Shadbolt. Vaughn's early abstractions of the natural landscape have in the last decade developed into complete abstraction, forging a determined and rigorous exploration of the possibilities of paint and canvas. From 1986 to 1995 Vaughn exhibited his work with the Bau-xi gallery in Vancouver and Toronto and has since shown his work independently in numerous solo and group exhibitions. Vaughn has been dedicated to his full time painting practice for the past 40 years, and his work is in private and corporate collections throughout the world. He shares his life on Hornby Island with his wife Susan Cain, who is also an artist.
EXHIBITIONS
COLLECTIONS
Vaughn Neville's work comes from his deep commitment to the act of painting. Inspired by music and the natural beauty that surrounds his studio, Vaughn is motivated by a constant drive to put paint to canvas or charcoal to paper. Whatever medium he is working with, Vaughn is interested in exploring its limits and possibilities. His formalist and expressive practice is indicative of the approaches of Modernists painters such as the Abstract Expressionists or the Automatistes. Vaughn has developed a considered and rigorous process through decades of dedication to his work.
This video documentation reveals the movement and energy in Vaughn's work, showing a time-lapse of the artist rapidly unveiling canvas after canvas of paintings and drawings in his outdoor studio. Vaughn paints and exhibits his work in his outdoor studio on Hornby Island throughout the summer months.
Vaughn's work also encompasses improvised sound sessions recorded with a number of internationally renowned musicians. A sampling of one of these sessions is provided here and a short listen will demonstrate the canny resemblance the music has with the motion and color of Vaughn's visual work.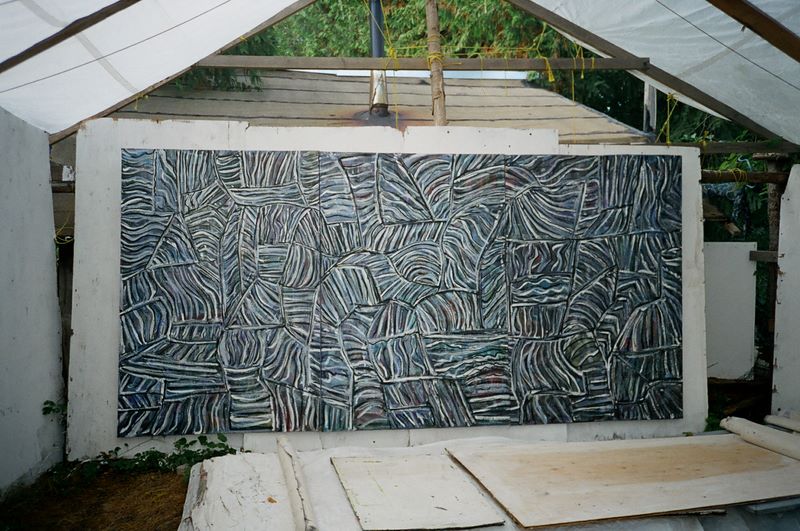 Old Outdoor Studio Video Get a glimpse of Vaughn's old outdoor studio and a series of remarkable works.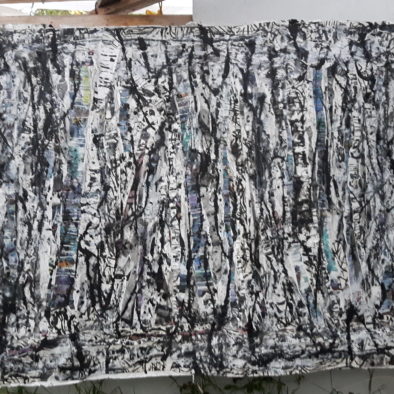 New Work – 2018 Vaughn has been productive as always and new 2017 and 2018 work will be on display this summer in the new studio. Viewings will be per appointment only.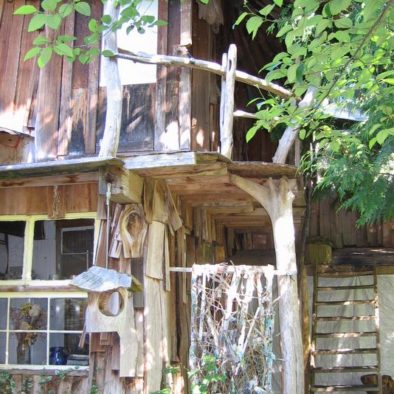 New Outdoor Studio Vaughn Neville's new outdoor studio will be opening this summer. Viewings will be per appointment only as in the past.